There is multiple fitness equipment in the world to take care of your indoor exercise routine and provide you a healthy lifestyle. The choice of exercise machine depends upon your needs, fitness goals, and personal choice but it is true that people are willing to adopt any machine that allows them to lean back and feel comfortable while exerting their energy.
The American Heart Association stated in a study that Aerobic exercise reduces the risk of many conditions, including obesity, heart disease, high blood pressure, type 2 diabetes, metabolic syndrome, stroke and certain types of cancer.

Recumbent Exercise Bike a Good form of Aerobic Workouts
There are many forms of aerobic training exercises you can adopt such as running, hiking, jogging, swimming, rowing, and etc. No doubt you will have to put a lot of energy into these and they are mostly outdoor exercises you are trying to avoid.
Cycling is one form of aerobic workout that builds your muscles, strength, heart, and blood vessels.
Every day new recumbent bike models are being launched with innovative and productive features that you have never seen before. It shows the popularity of bikes among people and fitness-enhancing results that encourage more and more people to invest in the recumbent exercise bike.
The notion to compare the recumbent bike workout results with a treadmill or elliptical is the comfortable sitting and beautiful shape of the machine. But looks can be deceiving, the recumbents exercise bike with good back support accommodates people of all ability levels. Sitting and pedaling provide a low-impact workout to reduce the risk of pain and build your strength.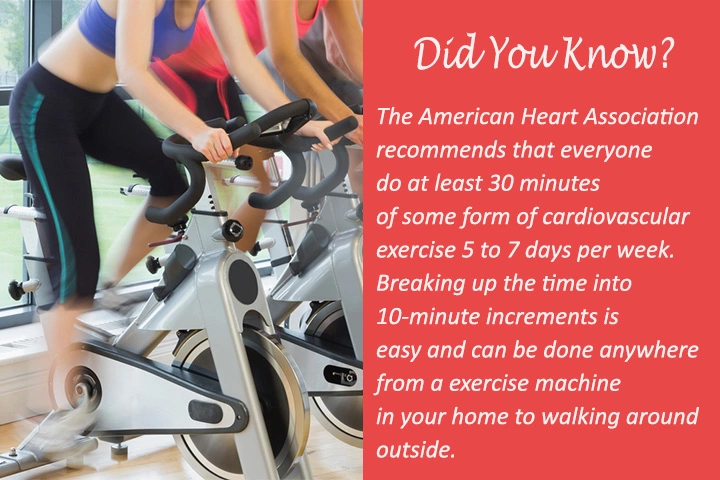 Aerobic workout means increasing the breathing and heart rate during the activity, well with high resistance levels and challenging workout programs, sitting on a recumbent will not feel like a leisurely activity. The high-intensity pedaling will get your heart rate up and allow you to build up strength in your legs, this will end up improving your cardio and muscle strength.
Research reveals aerobic exercise reduces the neurobiological and cognitive consequences associated with aging. In particular, cardiovascular fitness can reduce both these symptoms to some degree.
For seniors who are unable to do cardio or aerobic activities due to physical limitations or back problems sure can be benefitted from a recumbent bike while sitting in a reclined position. Seniors will be wasting no energy in balancing upright bike seats and move the pedals with less pressure on joints.

The recumbent bike workout for beginners is more interesting, with an easy ride and less strain on joints people intend to ride it for longer times. Long rides prove more physical and mental benefits and with resistance levels, they improve their fitness gradually.
Some Last Words
The recumbent exercise bike is the best form of an aerobic workout without the risk of injuries or low back pain. It is also important to understand that any gym equipment, exercise machine, or routine can only be fruitful if you are doing it right.
If you really want to achieve the recumbent exercise bike benefit for the aerobic workout you should follow the instructions or consult the trainer for tips.
About Author
Chris Herry has a Master's Degree in Sports Science and has worked for fitness brands. He is a regular writer for websites and magazines. Discover his opinions and experiences in all objectivity with regard to fitness equipment, especially about a recumbent bike.