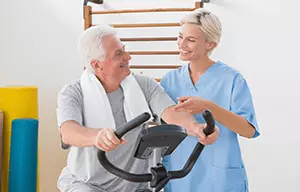 A lot of people have disabilities and can't use a regular exercise bike. This is why we are reviewing the best recumbent exercise bikes for disabled people.
Being fit and healthy is not the prerogative of physically challenged people, can we really buy the idea in this era? Absolutely not!
But we can also notice there are not many exercises or fitness equipment available for handicapped or disabled people.
In this article – we'll review the Top of The Line Recumbent Exercise Bike for Disabled.
Well, we can't convince gym owners to add equipment suitable for special people. Thus, we can find a few types of machinery specially designed for this purpose to use at home.
Recumbent bikes are the most appropriate piece of equipment for disabled people who want to engage in physical activities. It allows blood to circulate more efficiently with limited movement of the body.
Best Recumbent Exercise Bike for Disabled
No reason these
recumbent bikes are popular among seniors
for the level of comfort they give with less strain and pressure on joints while focusing on cardio, blood circulating, body workout, and build self-confidence to motivate you as well.
Let's take a look at the top 3 Best Recumbent Exercise Bikes for the disabled that can keep you fit and well.
Specifications: Maximum weight capacity: 350 pounds | Resistance: 16 levels | Dimensions: 48 by 32 by 44 inches H | Product weight: 209 pounds
Why should one buy this? This highly effective piece of equipment is the latest innovative addition to the PhysioStep family. It can be utilized for low-impact total body cardio workouts.
The compact design is an overall good impression and can be fit in any room.
Since the designers have catered for people with low mobility, the recumbent sitting position and grip handles give you a relaxed and steady exercise position.
Who's it for? It is best suited for those who are either physically challenged or have low mobility. The trainer caters to the people transitioning from physical therapy to home exercises in the best possible way.
Why we picked HCI Fitness PhysioStep
The seat is designed as a comfortable chair. You can spin it to the left or right and even rotatable by 90 degrees. The position of the seat is so comfortable that you are not going to feel any fatigue even after recumbent exercise.
It is a great alternative to the upright bike. It gives you a total body workout while being comfortable and easy on the joints. In addition, you can adjust the seat according to your preferred sitting angle.
A rotating seat is the best possible access to the one with low mobility or hard to be fit in the structure.
The trainer comes with 16 different resistance levels. You can change the level according to your desire and increase or decrease the workout intensity. It is particularly useful for elders who need to exercise.
Indoor exercises do not mean to bore you. To develop an interest in exercises the manufacturers have installed 12 built-in workout programs.
Every program is set to target a specific set of muscles and you can experience hill intervals, rolling hills, mountain climbs, fat burn, or cardio sessions.
The PhysioStep MDX has a maximum capacity of 350lbs weight. It means multiple users varying height from 4'8 to 6'4 can be easily benefitted and trained without risking any harm.
Two large-size multi-grip ergo handles are attached on both sides. The handles are of great help to keep you at ease and can be gripped with different positions.
A large 9'' high definition LCD shows you the updated workout information such as time, speed, distance, pulse rate, and resistance level.
After the session simply presses the report button to see the summary of the workout.
The large foot pedals are very supportive in nature; heel cups and foot straps are added for any shoe size.
The Good
4″ Tick Memory Foam seat
Multiple grips handle
Transition handle
Integrated storage for cups and device


2. CardioStep Recumbent Bike: Semi-Elliptical Cross Trainer with Swivel Seat
Specifications: Maximum weight capacity: 450 pounds | Resistance: 32 levels | Dimensions: 66 x 25 x 56 inches | Product weight: 230 pounds
Why should one buy this? HCI fitness is a brand famous for manufacturing exercise equipment with multiple functions and for all users. The semi-recumbent offers luxury and stability at the same time.
The shape and design of the recumbent are well up to the mark. With seat adjustment function, large size LCD and magnetic resisting levels this unit will surely catch your eyes.
Who's it for? With a 230-pound unit weight and 450 pounds overall weight capacity, the recumbent ride offers you pedaling and semi-elliptical functions. It's the best value to the money you can spend on a durable and effective piece of gym equipment.
Why we picked CardioStep
The 360-degree rotating seat has made it easy for physically challenged or disabled people to ride it from the left or ride side without any difficulty.
The seat has back support and both can be adjusted in 14 different options along with seat angles. This ensures a comfortable and reliable workout interface.
The presence of 32 magnetic resistance levels is the best way to improve your fitness and boost stamina on a daily basis.
The wide range allows all physically challenged users to move one step ahead in a safe indoor environment.
The 9'' high definition LCD display is installed parallel to your eyes that let you choose any of the 19 different types of workout programs.
All programs are installed to strengthen your muscles with intervals and within the same screen, you can track your fitness data. The display shows stats like time, speed, pulse rate, and calories burned, etc.
One thing I loved about the brand is that it has taken great care of body movement.
The sitting posture and movements of legs and arms do give you the feeling of a semi-elliptical.
These movements are simple and comfortable thus encouraging you to work more with the connected arms than just pedalling.
The built-in contact heart rate is on side handles along with the control buttons.
The pulse is being shown on the display screen so you can monitor and set goals according to your health.
The Good
Semi-Elliptical Motion
360° Swivel Seat
Strap pedals
Variety of programs
The Bad
May produce noise after sometime
It is extra pricey


Specifications: Minimum height: 60 Centimeters | Resistance: 8 levels | Dimensions: 37 x 24 x 58 inches | Product weight: 146 pounds
Why should one buy this? Last but not least we have a Recumbent bike with arms. It's a perfect recumbent bike for a comfortable total body workout. This bike offers ample comfort and fitness features without straining your joints or muscles.
The multiple resistance levels make it the more accurate choice for an indoor fitness program. What makes it more appealing is the lower back supported seat.
Who's it for? The recumbent bike with arms is far better than more advanced bikes that only offer paddling exercise. This simple design is easy to ride from any side and an ideal investment for exercise machines.
Why we picked HCI Fitness PhysioCycle XT
8 Levels of Magnetic Resistance: Well, 8 levels of resistance are more than enough when both legs and arms would be engaged in burning calories. The controller for leveling up and down is right in front of your eyes on the console.
Seat Adjustments: The cozy padded seat only helps you to relax but the numerous seat adjustments help you in your body workout. Either you are exercising with a combination of legs and arms or pedaling with a relaxed posture you won't feel any pressure on joints or knees.
Pulse Sensor Handlebars: The presence of dual handlebars on each side does work as pulse sensors. The sensor constantly monitors the heart rate and keeps you updated on the screen.
Built-In Arm Exerciser: To keep your biking experience a healthy activity a built-in arm exerciser pumps the blood throughout your body and not just limits your bike to paddling.
Easy Display: Just like any other large display this simple display does the job perfectly. All the essential data like time, speed, calories, pulse, and distance are displayed throughout the session.
The Good
Light commercial quality
Lifetime frame warranty
Upper body exercise feature
Aluminum seat rail
The Bad
No transported wheels
Data summary not available


Buying Guide
Since there are a number of options available, the type of recumbent bike you choose will depend on many factors. To figure out the best one, you need to keep in view some significant features that can maintain your physique and cardiac health.
Let's look at the comprehensive guide that we have prepared for you.
Safety
The main idea of indoor exercise is to feel safe and comfortable. You must consider safety as a top priority in a recumbent bike either it's the sitting position or damage to the body muscles or joints.
An adjustable function in the seat and pedalling can protect you from any harm.
Seat
The second most important factor is the seat in a recumbent bike due to many reasons. A Recumbent bike will only be comfortable if its seat can support your lower back and keep you relaxed while your lower body is engaged in a workout session.
A rotating seat is highly recommended as it helps in climbing & coming down from the bike easily. A good amount of padding is also a key factor for durability and support.
Display

Many models are equipped with large displays, updating you with all the minor and major information. It's kind of a common feature now in every modern gym equipment.
You may watch working session videos or control the resistance program with the display controls.
Heart Rate Monitor
Either you are a pro or nob, you would not want to pass out in an exercise session. It's another cool feature available in almost every recumbent bike.
Heart rate monitors display information about the beats per minute or in some advanced monitors it shows more details to provide an effective workout. Be sure it's an important safety feature.
Resistance
The difference between a recumbent bike and a traditional bicycle is the management of workout intensity.
By setting resistance programs you can plan your own workout sessions and gain a much smoother experience.
Nowadays recumbent bikes are available with 8 to 27 levels of high magnetic tension resistance. By altering resistance you can challenge your limits or build your body muscles gradually.
Build Quality
You should always choose a recumbent bike with the highest manufacturing quality and that's built to last.
Prefer the structure built with stainless steel so it can accommodate multiple users of different weights and heights. Furthermore, a quality bike will be safer to use and easily portable.
Alternatives
Here are some great options if you're looking for an exercise machine for a disabled person that is more accessible.
For those of you who are looking for the perfect exercise bike for handicapped, we recommend checking out Modini-Z 40 Sago Foot Splints. This arm and leg powered bicycle exerciser are great for people with stroke or disabilities in their upper extremities. It can be used on either a table top, flooring area of your home gym!
If your arms and shoulders are stiff and your muscles are losing strength. It is a revolutionary piece of equipment that can be used for strengthening both arms and legs, helping wheelchair users strengthen their muscles.
Some Last Words
A recumbent bike is a smart choice for seniors and disabled citizens. Not only does it help you in maintaining an active lifestyle but the comfort and ease to exercise program discourage you to limit your body movement. It's an excellent piece of equipment for a cardiovascular workout.
CardioStep is the best recumbent bike because the product is equipped with Semi-Elliptical Cross Trainer and Swivel Seat to get maximum benefits from your workout.
By now you must have made up your mind about the recumbent bike features and what type is best suited for disabled people.
Go, get your hands on one of the units and start an active healthy lifestyle.
Frequently Asked Questions
Q1: Why are recumbent bikes good for disabled people?
First of all, they are easy to ride and seats are comfortable to adjust to anyone in them. These bikes are highly designed to be completely supportive for the back and pedals are placed in front so the weight is distributed equally and you can sit in a reclined position.
With a sense of safety, anyone can perform the exercise for as long as the body allows.
Q2: Is it hard to maintain a recumbent bike?
Maintaining a recumbent bike is compulsory, it ensures longevity and better condition. It may seem hard but its maintenance is as easy as any other bike.
If you are using it for daily exercise after a while you may have to adjust a few bolts or look for any wear and tear in pedals and handlebars. Keeping sensors and digital consoles dry will keep it in working condition.
Q3: Are recumbent bikes only burning lower body fat?
Riding bikes burn calories from all parts of your body, the more your body pushes itself the more it burns.
The main purpose of using a recumbent bike for disabled people is the circulation of blood and movement of body parts and while sitting and pedalling it justifies its purpose.
Q4: Factors to consider before choosing a recumbent bike for a disabled person?
Recumbent bikes are available in different shapes and sizes with numerous features but to choose a bike for the special person you need to consider a few features like a seat with adjustments and padding, the structure of the bike
Q5: Why prefer a recumbent bike as indoor gym equipment?
We can count the number of reasons for recumbent bikes to become part of every home's indoor gym. But the topmost excuse is the comfort it provides to its user.
You may burn more calories on an upright bike but due to its seat, you may want to quit after 10 to 20 minutes whereas you can go as long as you want to in the comfy seat of a recumbent bike and perform more physical exertion.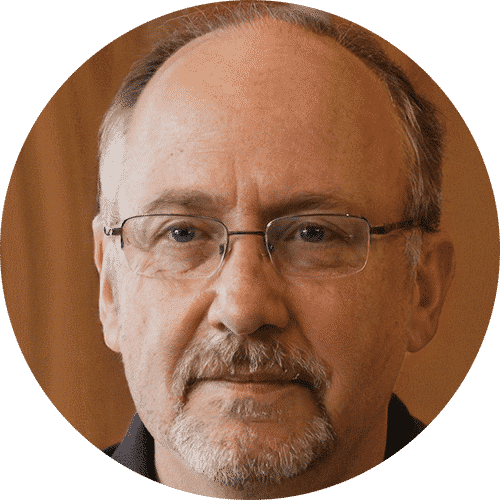 About Author
Steven Mark is a data analytic and content creator. He has worked extensively with large data sets to glean insights for both public and private sector clients. He has used this knowledge to create compelling content for brands across the internet.