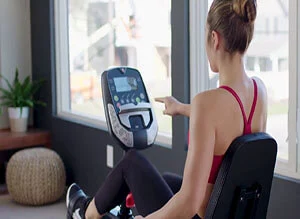 In this article – we'll review the Schwinn A20 Recumbent Exercise Bike.
As a fitness expert and a physical trainer, I have extensive knowledge of fitness equipment.
In an effort to assist you in determining if it would be the right exercise bike for you, I researched the Schwinn A20 Recumbent Exercise Bike thoroughly.
Recumbent bikes are excellent home exercise equipment. These types of bikes are great for your lower body strength specifically.
Schwinn A20 Recumbent Exercise Bike Review
There are hundreds of options available in the market, but the exercise bike that we are focusing on today is a complete package.
The Schwinn A20 model has some of the most advanced features that you can have on an exercise bike. Its step-through design is extremely user friendly and hassle-free.
Overall, the bike has a budget-friendly price and exciting features that we shall discuss in our review below. Let us jump right into it.
Why We Like Schwinn A20 Recumbent Exercise Bike
Let's have a look at the features that we love in Schwinn A20 recumbent bike.
Walk-Through Design
First, we shall discuss the splendid work done by the designer in bringing together such an amazing design.
The dimensions of the machine are perfect and they depict the fact that detailed engineering has been in bringing the machine together.
So that the user can have maximized comfort and enhanced stability while pedaling this extraordinary recumbent exercise bike.
Resistance Levels
Moving on from the design, the new Schwinn a20 recumbent has 8 robust resistance levels that will test your lower body strength to the fullest.
These resistance levels will enable you to analyze your body's progress and adjust your workout accordingly.
The ideal progress shall allow you to try harder resistance levels once your body develops better through time.
Comfortable Pedaling
The people at Schwinn have made sure that the user extracts the maximum amount of comfort while pedaling. Therefore that has installed a premium quality padded and contoured seat.
The seat helps you eliminate any fears of back pain and engages your core for a better workout outcome.
LCD Console
In addition to this, one of the major aspects of a workout machine is the features included in the LCD screen. While pedaling, the user constantly keeps on checking the LCD screen to have some information about his workout session.
Therefore, there is a digital full-loaded console has been placed right in front of the user's eyes. This LCD console will allow you to track your pedaling speed, your workout time, your RPM, the distance covered by you in the current session, the calories burned, and your heart rate. This extensive data helps you to train better.
Easy Transport Wheels
Furthermore, the company has also addressed the east storage and movement concerns of the buyers. They have installed smooth transport wheels that can be used to store your exercise bike in house and for placement purposes.
There are 7 different workout programs installed in the console. Each one of these has variable advantages and you can choose the program according to your body's built and strength.
Advantages of Schwinn A20 Recumbent Exercise Bike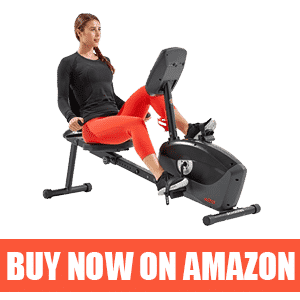 In terms of the advantages of this recumbent bike, there are many but I will try to summarize them.
Firstly, the bike has a value for money price. Around 300 USD only, you are getting a recumbent bike that is a complete package. It has all the advanced and elite features that make it worth the money. Its comfort level is the best.
The exercise bike has a goal track option that allows two users to set up individual exercise goals that they want to achieve. In this way, siblings or friends living together can use a bike.
The exercise bike also has a weight capacity of 275 lbs. This extensive weight capacity allows adults as well as teenagers to use it without any worries about the weight limit.
The exercise bike further has some entertainment benefits. You can connect your MP3 player to listen to your favorite playlist as you are pedaling harder and faster.
There is also a USB charging port that can charge your Smartphone or tablet.
Schwinn A20 Buying Guide
You must go through some of the points that will help you in choosing a first-class recumbent bike such as this one. The buying guide is summarized below:
1. Durability: This aspect should be your top priority. Never compromise when it comes to the built of the exercise bike. Make sure that you read the user reviews and obtain information from research-based articles such as this. In this way, you will be able to buy a recumbent bike that will last for a long time and work perfectly throughout its life.
2. Workout Programs: Most of the newly manufactured exercise bikes now offer different workout programs installed in them. This is a very useful feature for someone that wants to try newer sorts of ways to improve body strength. Through a professional workout program, your body will take place in the development and the results shall be visible.
3. Budget Concerns: Make sure that you have researched different options so that you can buy a machine that has great value for money. Because a recumbent exercise bike is such a piece of equipment that you do not buy very often. Therefore, you must buy a machine that perfectly suits your preferences and budget.
4. Performance: This aspect of the exercise bike also deserves importance. Make sure that the flywheel has great inertia so that you have increased balance and stability while pedaling. The comfort level of the bike and the mechanism by which it works also play a part in its performance. So, therefore, read the description of the bike discreetly.
The Good
Value for money price
8 levels of resistance
7 workout programs included
Streamlined design & LCD console
Goal track technology
Heart rate monitoring
Weight capacity of 275 lbs
Easy to assemble
The Bad
Limited resistance level for advanced users
Short power cord
The console's LCD is very simple


Some Last Words
In this article, I have reviewed the Schwinn A20 exercise bike in depth. Overall, the mentioned features and benefits of this machine will help you to develop your lower body strength. The streamlined design and portability shall be useful as you can ride it according to your preferences.
The exercise bike is one of the top-rated options available online and it has received more than 1200 5 star reviews. This further adds to the credibility of the exercise bike and backs the fact that it is made from durable materials and performs at an optimal level.
FAQ
What is the weight and height limit for Schwinn A20?
This model allows a maximum user weight limit of up to 275 lbs. The seat adjusts to accommodate people between 4′ 10″ and 6′ 3″ or even taller.
Does a20 fitness have preset programs?
It offers 7 pre-set workout programs along with a variety of effective low-impact training sessions.
Is Schwinn recumbent bike a20 required assembly?
The A20 is easy to assemble. The bike is equipped with necessary tools and the assembly instructions include diagrams for ease. According to customers, it needs around 1 to 1.5 hours on average to assemble.
Is Schwinn A20 have wheels to move?
Yes, it has transportation wheels so you can move it easily from one place to another.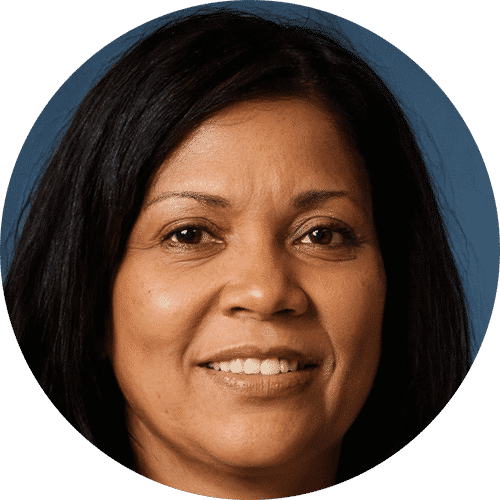 About Author
Research is the key to producing good content. Meghan Joye loves to write research-based articles. Her articles cover topics ranging from wellness, health, and self-improvement, to more lighthearted ones such as hobbies and pets. Meghan strength is that she can write.