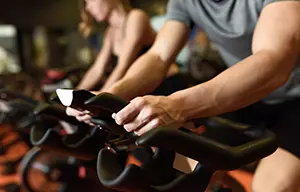 Are you confused about what to choose between a recumbent bike and a spin bike?
Both the bikes have unique features that help you to do a good workout to burn your fat as well as for your fitness sessions.
These bikes will save you from the hassle of going to the gym daily for a fitness session.
You can do your fitness workout daily inside your home without any trainer's need. These bikes give you many benefits regarding your health and muscle strength. You have to choose the right bike according to your workout needs.
Let's take a look at both bikes' features, differences, and similarities.
In this article, we will provide some significant difference in exercise bikes as well as similarities in spin bike vs recumbent that will help you to select the one which suits you best.
Recumbent Bike Overview
One Of the most comfortable exercise bikes, especially for cardiac patients, is the recumbent bike. On this bike, your upper body muscles are relaxed because it facilitates the workout of lower body parts as well as your cardiovascular system.
While on the recumbent bike with its good sitting position, you can also be able to read magazines, books, and newspapers during your morning workout session. You can also watch television along with the workout.
Moreover, these kinds of work also distract your intentions from your workout, but some people like to enjoy reading magazines during a workout. These features of the recumbent bike make your workout session more enjoyable, and you never get bored of using it.
Discover in detail what does recumbent bike means?
Spin Bike Overview
The spin bike is a heavy stationary bike mostly found in gyms and training centers. This workout gives strength to your hips, thighs, abs, calves, and shoulders. Its large solid frame gives you ease to hold your water along with you during your workout session. The maximum capacity on this bike is up to 350 pounds.
With its reinforced paddles and adjustable seat, you can burn a lot of your calories in less amount of time. There are plenty of good benefits that the spin bike provides you in every session. It improves your metabolism, gives you a full-body workout, and boosts your energy.
Recumbent Bike vs. Spin Bike
Let's have a look at the differences and similarities between a recumbent bike and a spin bike.
1. Flywheels
The size and weight of the flywheels in both bikes make a huge difference between them. The spin bike carries more heavy flywheels, and the weight of its flywheels is 40 pounds.
The heavy flywheels let you put more effort and energy to run and spin the wheels. When you put extra effort and energy into your workout, then you will get more amazing results in burning your fat.
However, when you stop putting effort into paddling, the flywheels stop their spin right at the moment. Beginners may find it difficult to put more effort into the spinning of wheels, but with their regular session, they get more benefits as well as clear results in their fitness goal.
On the recumbent bike, you can select your resistance mode and do a workout by constant paddling. When you increase or decrease your effort in spinning the flywheel, there are more chances you will get viral results. While working at a constant speed, there are fewer chances to get what you want.
2. Increase in Strength
When you work on these types of bikes, the one benefit that you will get from your workout on them is that your strength increases, and you may become capable of doing extra work in your daily life.
If you want to increase your strength, then cycling training is one of the best options to do. Now here the question arises recumbent exercise bike vs spin bike which bike increases your strength?
While here, both bikes offer you a pretty good way to increase the strength of your lower body parts. To judge your feet or your leg's strength, you can increase the speed on both bikes and can judge by the smooth paddling done by your legs at high speed.
One thing important to mention here is that the recumbent bike allows you to work with hamstrings, and the guards, on the other side the spin bike only offers you to work with guards only. That is the reason that your muscle will grow more potentially by doing workout on a recumbent bike rather than the spin bike.
3. Slimming Benefits
When it comes to recumbent bike vs spin bike, some people use both bikes for their slimming purpose. People want to live a healthy life with their slim smart figures.
So that is why they do a lot of workouts in the gym or on heavy machines to achieve their goals. In the slimming option, the spin bike gets the lead over the recumbent bike.
The spin bike burns your fat fastly because of its two reasons. One of the reasons is that it allows you good sprint training. Sprint training is one of the best training that burns your fat more quickly. It is quite amazing if you can burn more calories in the less expected time.
The second one is the standing option that the spin bike gives you during your workout. For some people, it is hard to stand. You will need more energy plus the power to stand and do your heavy workout.
Yet this hard work will ultimately give the benefit of burning more calories in less time. It will make your arm and leg muscles stronger while making your joints more sturdy. You will see more visible results in every session of your workout.
The recumbent bike does not offer any standing option. You just need to sit on its big seat with a tight back and start your workout. While sitting sometimes, people become lazy and do a low level of exercise.
They could not get their desired result because of their low speed and low input. If you want to get some astonishing and clear results from your workout, then you will need to work more hard as well as at high speed.
4. Variability
People always look at the variability factor in their products and prefer the products that give them more variability. The spin bike offers you more versatility than the recumbent one because the spin bike offers you the facility to stand on your exercise bike.
There is no difference between their speed variation and flywheel resistance because both bikes allow you to change the speed and flywheel resistance according to your need.
The only advantage that the spin bike takes over the recumbent one is its standing ability than the sit. On the other hand, the recumbent bike offers you a good sitting option with its large seat. Your back muscles are more relaxed during your whole exercise.
5. Programming
On the recumbent bike, there is a console that gives you different program options. With the help of its program, you can use it for different purposes like burning your fat, manual mode, interval mode, and some other modes that give you ultimate benefits in your fitness.
You just need to plug in and do your exercise the way you like. This bike gives you a lot of various modes that allow you to exercise more enjoyably. Mostly it happens when you do the same exercise for a long time.
You become bored with it, and there you are not getting a favorable result. However, on this recumbent bike with a lot of programming options, you can burn your fat without any difficulty.
On the other side, the spin bike has no console on it. There is no programming option. You have to do 100 % programming of your spin bike. It depends on you what changes and circumstances you will suffer after changing its speed and other adjustments.
Every person can't set a perfect program for his exercise workout. For beginners, it may be a difficult task, and they must need a trainer or instructor to set the bike on a proficient workout program. It is one of the biggest drawbacks of a spin bike for beginners.
Some Last Words
In winding up the article, you can see the difference between the recumbent bike and the spin bike. Booth bikes are good on their own however the difference between both may be good for someone and also become a drawback for some other people. The functions, as well as the needs of both bikes, are different, and they serve people according to programming.
In the end, there are no stringent rules required to buy a bike. It depends on you which bike serves your needs best. That was all about Recumbent Bike VS Spin Bike. After careful analysis of your needs, purchase the bike that will serve you best.
Before purchase, try the bike to find whether you are comfortable with it or not because if you're not getting comfortable with the bike, you may not be able to do an exercise for even one hour.
Also Read About: Affordable Recumbent Bike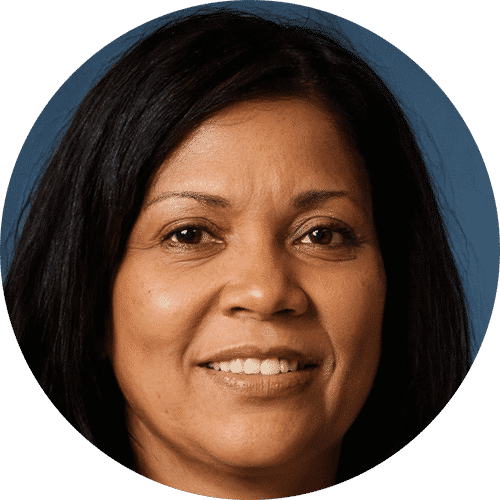 About Author
Research is the key to producing good content. Meghan Joye loves to write research-based articles. Her articles cover topics ranging from wellness, health, and self-improvement, to more lighthearted ones such as hobbies and pets. Meghan strength is that she can write.