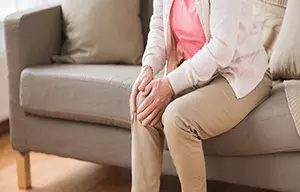 You may wish to be a fitness freak or want to transfer your lazy routine into an active and healthy lifestyle.
Well, it's not or never too late. If you have planned to gradually adopt the change and strengthen your body in a low-impact fashion.
I is better to start with indoor exercise or cycling. So, you don't drop the intentions with first-day muscle pain.
Are you in a hurry? Take a look at our top three picks below!
Schwinn Fitness 270 Recumbent Bike
Marcy Magnetic Recumbent Bike NS-716R
EXERPEUTIC 1500XL Recumbent Exercise Bike
For people who have bad knees, the idea of active body movement can be a challenge. The workout can either end up with excess knee pain or making them worse.
Knee problems can be experienced by sports athletes, heavyweight persons, and adults. It is generally caused by aging, injury, or repeated stress on the knees such as the jumps of basketball players throughout the game.
The right kind of workout with the exercise equipment for bad knees is an excellent therapy suggested by experts. The low-impact exercise bikes also help you in reducing weight, gaining muscles on focused body parts, and getting a cardiovascular workout, all without risking the pain on knee joints.
Doctors do prescribe non-surgical treatment or rehab for knee problems such as pain, stress on knees, arthritis with cycling. While traditional outdoor cycling is not an option, the manufacturers of recumbent bikes have resolved the issue.
Best Recumbent Exercise Bike for Bad Knees
If you are in no mood of going through a number of bike ads you find on the internet you have come to the right place. We have prepared reviews about the top 5 best recumbent exercise bikes for bad knees.
Let's have a look…

On top of our list is the best home recumbent bike for bad knees from Schwinn. It's a well-known brand for producing excellent quality bikes for their selling price.
The reason to start with this bike is its top-notch design, build quality, and multiple tech features.
The brand and the particular recumbent bike do live up to its reputation as the Schwinn 270 is for all kinds of users such as home riders, seniors, knee rehab patients, and users up to 300lbs weight.
Things We Loved
Adjustable Seat: The padded seat is well ventilated along with the backrest. It has multiple position adjustment settings that you will love.
The aluminum seat rail gives you a large room to position yourself perfectly for pedaling according to your height. These adjustments can accommodate an individual of 6-foot height as well.
Magnetic Resistance: Around 25 resistance levels for intensity workout are installed with a 17-pound flywheel system. With digital controls on LCD, you can adjust it to your wish.
The increments are relatively small so patients with arthritis can find appropriate matches. The built-in 25 program settings are also of great use to enhance the working performance.
Build Quality: The Schwinn 270 Recumbent bike is very well designed and built of high-quality material. The frame, electronic appliance, and mechanical parts are built up to market standards and leave no room for criticism.
The build quality and high-tech functions are felt during the smooth ride.
Heart – Rate Monitor: The exercise bike does come with contact sensors on side seat grips and not through the chest strap. The machine monitors the pulse and all information is shown on the display so you can change your exercise intensity accordingly.
LCD: The dual track LCD display is just another favorite feature with tons of technical modifications, you can see every single detail of your exercise on display and choose workout programs and resistance levels. You will find 13 different feedbacks on display all at a time.
Bonus Accessories: With many major features, few small features are noticeable as why take care of little but important items. A large water bottle holder, pedal straps, console speakers, and 3-speed workout fan to keep you cool during the ride.
The Good
No noise while paddling
Advanced console with multimedia options
Two years of mechanical parts warranty
4 users profile data can be stored
The Bad
Assembly requires additional manpower
Plastic seats may cause you little discomfort
Expert's Note
The Schwinn 270 recumbent bike is the
best stationary bike for bad knees
not only for one but multiple users. Once you are sitting on a padded seat, you will enjoy a long workout session and to prevent you from getting bored the multifunction LCD has a built-in speaker system to provide you an entertaining fun exercise. Without any doubt, this is a very good investment for your health and knee rehab.
Read Complete Review About Schwinn 270


---

For the 2nd position we have chosen the best exercise bike for knee replacement rehab from the Sole fitness family, the brand has made its name in commercial and home fitness/ therapy bikes.
Their bikes are made of steel thus raising the bar for its competitors.
The Sole Fitness Exercise bikes are highly used for physical rehabilitation and intense workout programs.
A sturdy steel frame, large-size LCD, and Bluetooth connectivity are some of the attractive features you will find in an R92 Exercise bike. The adjustable saddle ensures you do your short or long time fitness with comfort position and eventually decrease the pain in your knees.
Things We Loved
Steel Build: It comes with a heavy-duty frame made of steel and sealed with a shroud of aluminum. Well, it does make it a 125lbs heavy recumbent bike but for the same reason, the brand offers a lifetime warranty of frame as well.
20lbs Flywheel: The heavy flywheel ensures a smooth and quiet ride for users and patients with movement limitations.
The feature safeguards the transition of 20 intensity levels so it is easy for knee rehab users to find their perfect level of pedaling.
Ergonomic Pedals: What makes this bike the best bike for arthritic knees is the small details catered by the manufacturers.
The wide and slightly inward pedals are a gift for people with knee issues to carry out the indoor therapy exercises without hurting the knees, joints, or ankles.
Adjustable Features: Recumbent bikes do the job once you feel comfortable in them. You can easily correct your position, posture, and leg space using the adjustments in the seat, back seat, and handlebars.
Now you can sit relaxed, have a grip on handlebars, and step into active physical life.
Fully Loaded Digital Monitor: Moving on to this fantastic feature, the bike has an advanced function 9'' LCD that shows your complete workout data, pulse rate, etc with multiple programs you wish to choose for yourself.
A set of speakers and a jack are built into the machine for an MP3 player infotainment system.
Heart-Rate Monitor: As a vital safety feature, the chest strap is used for wireless heart rate monitoring, and the contact sensors are installed into handlebars as well, sending pulse rate data to monitor constantly.
Bluetooth: To make your exercise interesting and fun you can connect to the Sole new workout App via Bluetooth connectivity to your mobile device. It can store all your data, set up workout programs, and serve as an alternative display.
The Good
Pedal designs are ergonomic
Lifetime frame warranty
Bluetooth speakers
Durable and strong frame
The Bad
Users complain about fan strength
Little heavy on wallet
Expert's Note
The Sole R92 is a modern designed, stylish look workout equipment most suitable for low-intensity or high-performance workout. With the Bluetooth connectivity feature, keeping the therapy in your mind you can design your own workout plan with the Sole App. Get it as the best
recumbent stationary bike
that proves the best value to money.


---

In the top 3 choices, MaxKare Recumbent Bike makes its place for user-friendly design and cooperative features for all users. The first impression of the bike is catchy to the eyes and you wish to ride it promptly.
The 8 levels of magnetic resistance are well up to the mark, the large display showing all basic information of your workout and heart pulse makes it perfect for money value.
Have a look at some of its features as follows:
Things We Loved
Level of Intensity: The 8 level of magnetic resistance is more than enough to intense your workout program or soften the ride.
The lower body muscles are highly targeted during pedaling, thus the adjusting knob allows you to shift the resistance during the exercise.
Comfortable Seat Adjustments: This is the best exercise bike for bad knees because of comfortable sitting and adjustments before you start a workout. The modern designed backrest adds charm to the overall beauty and allows airflow at the same time.
You can adjust the soft padded seat moving up or down along the rail to find the right angle of body postures, especially for seniors.
Stabilizers: The lower part of the frame has its own qualities, even if you placed the bike on uneven ground you can adjust the height with a knob on the sides of stabilizers.
Furthermore, they are beautifully covered with plastic to prevent any injury or scratches on your floor.
Large Size Monitor: The digital monitor is of large size and proves to be of great use. It shows all the essential information like time, speed, burn calories, etc so you can track your fitness session all the time.
Portable: The stabilizers are with wheels on both ends so it is easy to transport it from one room to another or outside.
The Good
Device holder feature
Simple 3 button display
Portable design
Comes with affordable price tag
The Bad
The BP monitor does not work accurately
Pedals are not comfortable enough to ride barefoot
It lacks a bit in stability
Expert's Note
The MaxKare has introduced the recumbent stationary bike with some advanced features to fit people of every choice. To make it an outclass bike in the market it has all the safety and comfort features for cardio training without risking injury.


---
Recumbent Exercise Bike
with Pulse | 300 lbs. Weight Capacity">
Specifications
User weight capacity: 300 lbs

Item weight: 74 lbs

Resistance levels: 8 levels

Maximum height: 6.6 Feet

Minimum height: 34 Inches


Next up on our list is the large-sized 900XL Recumbent Exercise Bike from the Exerpeutic brand. Exerpeutic has introduced tons of products with the same build quality and perfection.
The only difference comes in its features and advanced tech depends upon the user's choice.
This best exercise bike for bad knees is perfect for seniors who wish for an easy operation with a pulse monitoring feature. The 300 lbs load capacity does make it a multiple-user safe bike.
Let's find about it more in detail:
Things We Loved
Comfort and Design: The bike is as strong and durable as it looks with all the qualities of an expensive fancy bike. The oversized seat and backrest are well padded with an adjustment rail.
The stable structure can accommodate up to 300lbs of users. The two sides and front handles ensure your comfort and grip while you burn your body fat.
Handle and Pedals: Side handles have grip-style heart monitoring sensors to update you on display and large foot pedals are equipped with foot straps to hold them from slipping.
8 Resistance Levels: There are 8 different intensity levels to challenge your physical standards. You can switch between levels with the turn of a knob.
Magnetic resistance is quite important for a budget bike. The levels build you from a beginner to a more experienced rider.
Display Counter: The recumbent bike has a digital display counter, feeding you all the vital stats of time, distance, speed, calories, and pulse rate so you can perform more than yesterday.
The Good
Budget recumbent bike
Easy to use
V-belt drive for a smooth and silent ride
Portable with transport wheels
The Bad
No pre-programmed workout
Pedal is not sturdy and it keeps falling off
Expert's Note
It is a budget recumbent bike but it has a lot of properties to offer and most importantly it qualifies all the requirements of a suitable recumbent bike for knee problems. Without high-tech features and gadgets, this bike gives you comfort, durability, and benefits of an indoor low-impact workout while helping you in knee rehab and therapy.
Related Post: Exerpeutic 1000 Recumbent Bike Review


---
5. Marcy NS-716R: Affordable Machine for Knees

The last on our list is Marcy Magnetic recumbent bike and it has some very astonishing features to take care of your health in the best way possible. It's an affordable simple designed bike best for low impact workout without putting pressure on your joints.
With the spacious adjustable seat, tension adjustment knob, and convenient transport wheels you will surely add it to your home gym equipment.
The top features of the best home bike for bad knees are below:
Things We Loved
Size and Build: It's a non-commercial-grade machine perfect for home usage, it is durable and comfortable in many ways. The size is compact neither overly large nor heavy but as a mid-range high-end model.
Frame Construction: This feature is quite interesting. It's a 2 piece steel frame and the connection between the pieces is an adjustment between seats and pedals too.
The frame is not heavy so it is easy to adjust the positions if any user is taller than 6 feet.
Exercise Meter: The simple 3 button console is a basic unit tracking all your fitness activities, the odometer keeps the count of the miles traveled. The calorie-burning function does work on estimates.
Assembly: If you follow the instructions and connect all pieces accordingly it should not take you more than an hour to assemble it and get it ready for a whole new experience, tools are also supplied in the package.
Magnetic Resistance: A recumbent bike cannot improve your endurance until you are dealt with challenges, the 8 levels of magnetic resistance enhance you to perform well with consistent momentum of smooth pedaling.
The Good
Solid frame for a budget bike
Pedals with straps
Easy to assemble
Requires little maintenance
The Bad
There is no heart rate monitor
Some customers complained about construction quality
Expert's Note
The
Marcy NS-716R is a basic recumbent exercise bike for indoor home-usage. The manual magnetic resistance and basic fitness meter help you to maintain your body's health and care for your knees, ankle, hips, and joints at the same time. It is one of the inexpensive recumbent bikes available at the moment.


---
Buying Guide
You may encounter countless options claiming to be the best type of exercise bike to rehab the knee. But we know all statements are not True! To choose the best equipment one should be well informed about the physical exercise needs and the features a recumbent bike can offer.
Before you rush to add the new equipment to your home gym, let's have a look at the guide we have listed for you.
Seat & Backrest
This feature always surpasses all the other factors for obvious reasons. The one reason you are considering a recumbent bike over an upright bike is the back support and the large seat for comfort.
Brands are offering customization and adjustments in seat position and back support depending on what angle is best suitable for you.
Only once you are relaxed in your seat you hold the handles comfortably and prolong your workout session without pressuring your knee or hips.
Pedals
In a recumbent bike, pedals are designed in the front part so that it should not put too much strain on the knees. Large pedals with straps ensure your feet or shoes have enough platform and clips that can hold them from slipping. It is recommended to choose inward pedals for people with bad knees.
Handles
This part of the frame may not look as important as it is. But you will grip on to them mostly during pedaling. Few handles are used for heart rate monitoring sensors, and you can adjust the position of handles to your height.
Resistance
Experts know you cannot improve or strengthen your body without the intensity of your workout. The adjustable intensity or resistance level grants you the luxury of switching from a smooth ride to a more realistic and challenging one. High resistance causes pain and pressure to already bad knees.
Console / Display
A high-tech advanced display or simply designed console with basic information is an essential feature or can be characterized as a safety feature in a piece of exercising equipment.
A person with knee problems can monitor its time, distance, resistance, pulse rate, etc, and can adjust its routine accordingly. Some advanced displays can store your progress or transfer your data via a USB connectivity port.
Noise
The trainer has many moving parts, no one wants to be irritated with loud noises of pedaling, rubber belt, or any loose part during a workout session. Make sure there is no noise at all or very low to avoid.
Heart Rate Monitor
One of the cool features available in the recumbent bike is heart rate monitoring. Some are designed with chest straps and others with sensors on handlebars. You can maintain your steady speed or pace your exercise routine according to your pulse.
It is generally shown on the display parallel to the eyes. It is also a safety feature for senior and cardiac patients.
Size
It depends upon the space available to you at home or wherever you intend to put the bike. If you have a compact space you may consider a folding design. Otherwise, if you have plenty of space and a dedicated portion you can select a large exercise bike with wheels, making it easy to transport.
Load and Height Capacity
Usually, people with grade 2 obesity are affected by knee problems. Additional weight puts extra pressure on knees thus you may want to consider the best recumbent bike for bad knees with sufficient load capacity. The access load risks an injury, the bike may topple during exercise. Height may be an issue if your legs can't reach the paddle or even the long legs are bent too much causing more trouble to the knees.
Warranty
Certainly, you don't want to spend your money on a product that comes with a warranty. No one wants to end up buying equipment that is not reliable for its damages. The recumbent bike warranties vary from 1 to 5 years depending upon the cost and quality.
Some Last Words
Although there is no hard and fast rule for finding the best exercise equipment for bad knees.
Our reviews will help you narrow down your options and provide you with information about what to consider as part of your decision.
But the sole purpose of having a recumbent bike is to strengthen your body without experiencing any discomfort and pressure on your already injured knees.
Before you go all out and purchase a recumbent bike make sure you determine your goal and need only then you will choose the best type of exercise bike to rehab the knee.
FAQ
Q1: Why are recumbent bikes good for knee rehab?
The designers have constructed the bike very beautifully and catered for all the minor details. May exercise equipment have been introduced for knee rehab but the recumbent bike has exceptionally placed its name on the top. The recumbent bikes go light on the knees causing no hurt or strain throughout the workout session.
Q2: How long should I ride a recumbent bike?
The recumbent bikes are designed for long time workout sessions you can keep on strengthening your lower body muscles while sitting relaxed in a seat. Whereas the resistance level does challenge your body fitness and exhaust your body stamina eventually.
Q3: What is the correct seat position for knee pain on a recumbent bike?
Sitting on a recumbent bike is both safe and comfortable for exercise but you may need to take care of your sitting position as prescribed by the trainer or doctor.
Leaning too much forward or laying back till the end is not advised, make sure to adjust your seat with the handlebar within reach of your hands.
Q4: Why is a recumbent bike better for knee problems than an upright bike?
Recumbent bikes have multiple seat adjustment settings and back support angles that let you sit comfortably and relaxed. The placement of pedals is in the front part of the frame so you can pedal in a reclined position without being tired or stressing your knee.
In contrast, the upright bike has no back support, and the pedals are above the seat, which causes you to get tired after 15 – 20 minutes.
Q5: Is walking or biking better for the knees?
Walking does require you to go outside your home and follow a route to complete a required distance. Whereas walking is a good transition from an inactive to an active routine but indoor bikes provide you more benefits of decreasing pain and boosting fitness.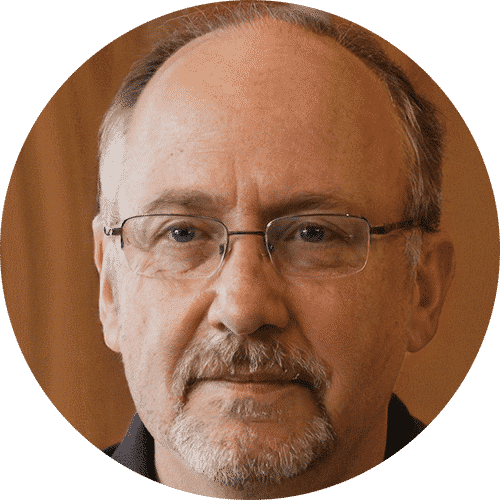 About Author
Steven Mark is a data analytic and content creator. He has worked extensively with large data sets to glean insights for both public and private sector clients. He has used this knowledge to create compelling content for brands across the internet.