Once you are in possession of a recumbent bike you don't want to ride it on the same route again and again.
You want to witness the glamour of scenery while riding the area and explore the places others have talked about. Now, you must be thinking about how to transport a recumbent bike far from your home.
Well, it is easy to transport your recumbent bike in a truck, SUV, or hatchback.
Normally, the SUV will accommodate one or two recumbent bikes with little adjustment and in a truck, you just have to tie the bike with a strap and be careful while driving.
Whereas the hatchback is only sufficient if you down the rear seats and be comfortable with the recumbent tire touching your elbow.
Make Travel Easy with Bike Rack
Those who have cars with trunks are going to face the next level of difficulty to carry their recumbent bikes from one place to another. The best way to move your bike is the use of a rear Recumbent Bike Rack strap to the trunk.
It's an inexpensive and easy to install item to transport your non-foldable recumbent bikes to your favorite places.
Needless to say, the racks are always easy to install with a few simple steps, and the process is already explained in the instruction book for assistance. The package also includes the tools you need to do the job.
Once the installation is done the user-friendly platform makes it easy to load and unload your recumbent bike without any extra effort. The Velcro-style wheel straps ensure firm placement and controlled grip on the bike during the drive.
The road recumbent bikes are on sale in several shapes and sizes and with different names. Tadpole, trike, fat tire, electric, and quad bike are the most popular on the list.
The racks are constructed to accommodate all the Short Wheelbase and Front Wheelbase recumbent bikes.
The solid steel construction certifies the durability and weight capacity.
The frames are designed to hold each bike apart from each other with sufficient distance so they don't collide and become damaged. The platform is at sufficient height from the ground but the distance varies from model to model and vehicle.
Types of Recumbent Bike Rack
As there are different types of bikes such as mountain bikes, recumbent bikes, tadpoles, trike, traditional bikes, and many more similarly you can find numerous varieties in the vehicle-mounted racks you can get for your car and especially for your bike.
Hitch-Mount Racks: The rack slides into the receiver of a trailer hitch on a car or truck. This type of rack is considered more secure than the others. The racks are designed to make loading and unloading an easy task.
While the hitch racks are meant to hold multiple bikes, these racks can work with multiple vehicles as well. Furthermore, the hitch racks come in two styles; tray and hanging.
Roof Mount Racks: The roof rack is easy to install on the car roof with no blockage to the rear door or trunk. It is safe as no part of the bike touches the roof and there is no risk of any paint scratch.
You just need to consider the low-clearance garage and lifting the bike onto the roof before the rack being installed.
Trunk-Mount Racks: This type of rack is more common among users. It can be attached to the rear of your vehicle without the support of a trailer hitch.
The most appealing quality of these racks is the design to almost fit into any vehicle from a tiny hatchback to a full-size SUV. The racks can be adjusted and secure your bike with the help of straps.
How to Choose the Recumbent Bike Rack
One of the questions storming in your mind would be the selection of a rack for your bike. Well, the answer depends upon the type of bike and the number of bikes you want to transport at a time.
You may need to consider a heavy-duty rack to handle your multiple bikes and gear safely. Not all racks are adjustable with your bikes and vehicles so your choices will always be reduced to the limited options.
Tips for Transporting Your Recumbent Trike
It is wise to choose a recumbent bike that can easily fit in your truck, SUV, or hatchback so you don't have to be worried about its transportation.
But situations can't be idle for everyone, while moving your bike make sure the clearance is enough from both sides of the vehicle you don't want to smash your bikes on toll both or side concrete walls.
Strapping the bikes prevents them from swaying away and the locking system helps to keep your bike safe from burglars even if you left them unattentive.
What We Like
Available in lightweight yet solid construction
Easy to install in mostly all types of vehicles
In addition to recumbent bikes can hold regular bikes as well
Can hold multiple bikes for you and your ride partner
Racks are highly portable and easy to store when not in use
Available with locks and cable locks for security
What We Don't Like
It may block or interfere the access to the rear trunk
If straps are not secure tightly bikes will sway
Recumbent Bike Rack Manufacturers
Like every corporate market, there are various car bike rack manufacturers that produce racks with different features, prices, and quality.
We are not here to list the top brands or best brands but to apprise you with some of the reputed names over the year. Thule, Yakima, Saris, Kuat, and Swagman are some of the names to consider for reliable and high-quality racks.
Some Last Words
Racks are an essential and very helpful product for the transportation of all types of recumbent bikes. These bike trays are available on an affordable budget to keep your bike mounted and secure during the long journey without you worrying about it. The racks are available in all sizes but you have to choose one that fits your vehicle.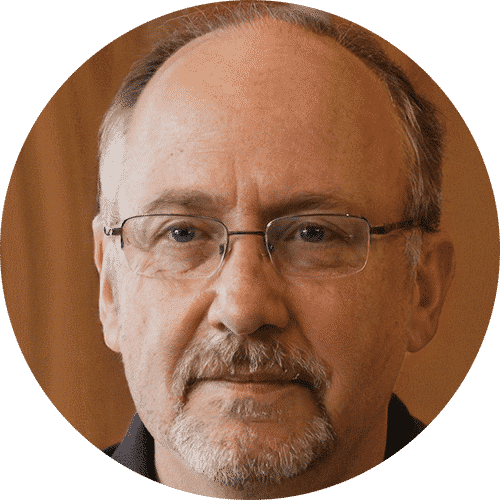 About Author
Steven Mark is a data analytic and content creator. He has worked extensively with large data sets to glean insights for both public and private sector clients. He has used this knowledge to create compelling content for brands across the internet.