Fitness matters no matter how old you are. Aging should never be an excuse for a sedentary lifestyle. "age is just a number" and a daily exercise program will always keep you active, fit, and healthy.
It's important to stay active as you age, but it can be hard to find the time and motivation. Recumbent cross trainers for seniors are a great option because they allow seniors to exercise in the comfort of their own homes!
In a hurry? Check out our top 3 picks!
Teeter FreeStep Recumbent Cross Trainer
HCI Fitness PhysioStep LXT
Marcypro Dual Action Cross Training
These machines provide low-impact workouts that will help keep your heart healthy, reduce stress, and strengthen your muscles.
We've put together this buyers' guide to help you find the best elliptical trainer for your needs. We have analyzed and compared 25 models of cross-trainers.
We selected four machines that impressed us with their various levels of fitness including budget or intensity used by users in order to make your purchase decision easier!
What is A Recumbent Cross Trainer?
A recumbent cross trainer is a type of exercise machine that provides low-impact aerobic workouts. A recumbent cross trainer is a combination of a recumbent bike and an elliptical trainer.
A typical body position on this equipment involves sitting with your back reclined at around 45 degrees, which will reduce the strain placed on joints when exercising.
It's great for seniors because it allows them to get an effective workout in the comfort and privacy of their own home!
A lot of people think that they have to go outside or get off their couch for an effective workout but the truth is it's easier than ever before with today's technology.
Due to these features, you don't need another person on hand to help keep your balance. As many cardio sessions require-just grabbing onto the handlebars and heading straight into an intense session without worrying about tipping over like some other fitness machines!
4 Best Recumbent Cross Trainers for Seniors
As people age, they often find that their regular workout routine becomes more difficult.
However, a recumbent cross trainer can help seniors stay fit and healthy. This type of fitness equipment is perfect for those who want to improve their cardiovascular health, strength, and flexibility.
In fact, research has shown that the recumbent cross trainer is one of the best pieces of exercise equipment for older adults.
---
The HCI Fitness Physiotrainer CXT is an ideal recumbent unit for seniors with knee or shoulder injuries. After a workout, your knee will feel better, and you can even move the whole body.
The Physiotrainer CXT is fully assembled and ready to use when you take it out of the box. The bike is made with a steel frame and has a weight capacity of 300 pounds.
It's easy to adjust the resistance on this bike; just turn the knob located on the console. There are also 20 programs that you can choose from, as well as a manual program where you can set your own speed and time goals.
The seat on this bike is adjustable, so it will fit most body sizes, and there are built-in hand pulse sensors to monitor your heart rate. Additionally, the console on this bike is very large and easy to read – perfect for seniors!
Overall, we really like the HCI Fitness Physiotrainer CXT Recumbent Cross Trainer. It's a great recumbent cross trainer for home use for seniors who are looking for a low-impact workout, and it's easy to adjust the resistance levels.
The seat is comfortable and the console is large and easy to read. Plus, this bike is very affordable – perfect for budget-minded seniors!
The Good
Smooth Workout
Comfortable seat
Adjustable for height differences
The Bad
No built-in pulse monitor


---

The cross trainer is an ideal solution for people who have arthritis pain because it's easy on their joints.
The Teeter FreeStep Recumbent Cross Trainer is a great way to get your workout on. It's designed with an ergonomic spring system that provides stability, so you can focus all of your efforts on moving efficiently and effectively!
According to Mr. Janson, a 65 years old man at my gym, a recumbent cross trainer exercise bike provides the perfect form of exercise that helps fulfill physical therapists' recommendations! It gives an intense leg and arm workout while keeping your back in perfect alignment.
Teeter Freestep is the perfect machine for long periods. It's so stable and easy to use that even beginners will be able to enjoy their time exercising with this incredible piece of equipment!
There is a wide variety of grips on this equipment, so you can emphasize whichever muscle group you want during your workout.
Compared to other cross trainers, Teeter FreeStep seat is very hard and uncomfortable. It can be difficult to adjust the arm bars on this bike, but it's an otherwise solid option.
The Good
Sturdy, comfortable
No strain on the back and knees
Zero noise level
Easy to assemble
The Bad
Arm bars are hard to adjust
Seat is not comfortable


---

PhysioStep LXT 700 Recumbent Linear Step Cross Trainer is a high-quality, commercial-grade exercise bike that's compact enough to fit in your home gym or office space.
This durable device comes equipped with rear roller wheels which make it easily transportable from one location to another without needing any tools.
The HCI Fitness PhysioStep LXT 700 Recumbent Linear Step Cross Trainer is a great piece of equipment for those who want an easy-to-use, well designed machine that they can easily set up and take down.
Its seat swivels making it simple and quick for you to get on or off of the bike without having any trouble!
The adjustable seat allows users from 4'6″ to 6 '4″, and weights ranging anywhere between 100-400 lbs., so no matter what size/weight range is right for you–this machine has got everything covered
It has an inclusive ergonomic design that accommodates users at various fitness levels, making it ideal whether you're just starting out or already in great shape!
Among the only patented recumbents on this market, the HCI Fitness Recumbent Linear Step Cross Trainer features a 700-watt motor! It's used by physical therapists all over to help patients with their rehabilitation programs.
The LXT 700 Step Cross Trainer provides a natural, gentle back and forth motion that is easy on your joints. This makes it perfect for those with sore knees or hips! The large pedals have straps to help keep your feet in place while using this machine.
You won't slip off anymore with the solid footrests at each end (which provide extra stability as well).
If you want to use this unit at your clinic, it not only allows you to track your patient's workouts, but it also records the workout reports and tracking of patient's progression including METS – WATTS- total steps taken in time duration or a number of repetitions done at each intensity level.
The Good
360° Swivel Seat for entrance from the left or right side
Built-in contact heart rate
Telescopic tilt display
The Bad
It may produce noise after a few months


---

Marcypro's Dual Action Cross Training bike is designed to take your workouts up a notch. The 14-gauge, powder coated steel construction ensures this durable bicycle will last long despite the intense exercise routines it delivers!
The MarcyPro JX-7301 offers a full-body workout with its dual-action cross training bike and arm exercisers. The unique feature of this bike allows for an all-around workout that goes beyond just cardio exercise!
The best recumbent cross trainer is a very helpful piece of equipment not only for rehab but also just healthful cardio exercise when it's too cold and icy winter days.
Not only does it provide an effective workout, but the handlebars on this bike move back and forth much as elliptical machines do. This means that you can use arm exercisers while pedaling for even more calories burned during your ride.
The recumbent bike seat is not only adjustable to best suit your needs but also features a sliding track for easy and smooth adjustments. The chrome finish on this sleek piece of equipment makes it look great while providing you with ultimate comfort!
If you don't track your progress, you won't make progress. It has an LCD Computer that displays all the information you need to make progress, including time speed, distance traveled, calories burned and odometer (total miles).
The Good
Quiet and smooth ride
Padded seat and backrest
Reasonable price
The Bad
Assembly is difficult
Not good for big people


Benefits of a Cross Trainer
The recumbent cross trainer has many advantages for people who are looking at improving their health and fitness levels. Find out how these bikes can help your body stay healthy!
Cross trainers are the perfect low impact workout for those who can't use other cardio equipment. Not only do they allow you to work out without straining your joints, but also because of their simplicity and ease-of -use it's easy enough that even beginners will feel comfortable!
Cross trainers are a great way to work your entire upper body. By pulling or pushing the levers toward you, not only will it help train various muscles in different areas but also increase strength and power!
The cross trainer is a great way for people who have poor balance and stability issues. The pedals never leave your feet, which makes you feel more stable than on a treadmill; plus there are safety levers/handles that will help with any unexpected falls!
Finally, you'll be burning more calories when exercising on an elliptical cross trainer than with either a treadmill or stationary bike. The precise number depends upon many factors, including your workout intensity- so if it's intense then expect to burn some extra fat!
Safety Tips for Seniors
Remember to keep these things in mind when using your cross trainer.
You should always wear comfortable clothes, appropriate for the intensity of your workout- loose fabric can catch on moving parts when pedaling at high speeds! It is therefore recommended that you wear tight-fitting clothes.
Make sure you have athletic shoes with non-slip soles so there isn't risk at being injured by slipping.
Warm up yourself for 5-10 minutes before starting workout. You can then stretch and do some exercises to loosen up your joints.
Start slowly and gradually increase the intensity of your workout.
Drink at least one sip of water every 15 minutes. Staying well hydrated becomes increasingly important as the intensity of the workout increases.
When you are working out, it is important to actively push and pull motion levers instead of letting them move on their own. This will get the most from your workout as well help prevent injury!
When you're done exercising, stay on the elliptical for a few more minutes moving at an easier pace to gradually reduce your breathing and heart rate. This will help prevent muscle stiffness or injury!
The post-workout period is an important time for your body to recover from exercise. It is important to stretch your muscles after a workout so avoid any discomfort.
Best Cross Trainer For Seniors: Buying Guide
Cross trainers are generally used by those who need to be active and in shape but have a physical disability or for the elderly. They're not made just for runners; they can also easily accommodate people with medical conditions that make it difficult to run – like asthma!
For the elderly, cross trainers serve as more of an exercise ball than actual running shoes. For others looking to stay healthy while still having fun exercising at home, there's no shortage of options available in the market.
There are many reasons to find the perfect cross trainer for seniors, but here are important considerations that you should look into.
Resistance Level
Most cross trainers use a magnetic field for resistance, but some cheaper ones have a belt. It is strongly recommended that you choose a model that is magnetically resistant if your budget allows for it. You will enjoy quieter operations and more natural movements.
You should always adjust the resistance so the workout intensity matches your fitness level. This can be done manually on some models by turning a knob.
Other models allow you to adjust the resistance through the console. It may seem impressive to have multiple resistance levels.
Flywheel weight
Resistance adjustment options depend on individual preferences, but there is a universal rule when it comes to the flywheel. Your cross trainer will perform better and quieter if it is heavier.
If you have ever trained on an inexpensive home trainer and noticed that the movements were much "jerkier" than the ones you normally use at the gym, you understand exactly what we mean.
The reason for this is how resistance is created. Magnets surround the flywheel, causing it to slow down as you move the levers and pedals. The heavier the flywheel, the faster it rotates smoothly, regardless of the level you choose. It will give you the feeling of fluidity.
Machine weight
Several untrustworthy manufacturers attempt to deceive customers by listing a dummy flywheel weight in the product specifications. So, you must pay attention to the total tool weight. Light cross trainer with very heavy flywheels would seem suspicious.
The heavier the cross trainer, typically the more stable it is and this leads to a better workout. The weight of your model can also be an indication as to whether you are getting quality materials such as steel which will make for a long-lasting machine that won't break down easily.
If you have enough budget and space in your home gym then go with higher-end models that weigh more but offer stability because they were made from stronger material like steel!
Pedals and Levers
Today's best cross trainers have adjustable pedals with long levers that allow any user to adjust depending on his or her natural movement pattern.
The pedals should be articulated too so you can get even pressure against your feet during exercise – this ensures better stability as well! Having wider and longer pedal options also helps because then you'll always have an available position no matter what size foot you've got going down there.
Cross trainers come with two sets of levers, the safety handles in the center that stays stationary. They are great for stability and have heart rate sensors to track your progress through a workout!
Another set is the movement levers, so named because the user moves them together with the pedals. A short lever can make it difficult for muscles to engage since it restricts movement.
However, shorter users may become uncomfortable if they are too long. Thus, the levers should have a large gripping area. As far as your hands are concerned, they should be below your shoulders, but higher than your elbows.
The angle of the handles allows you to engage various muscles, including pecs, arms, shoulders, and back. You will put your whole body into it by moving your hands through a workout that is sure to make every muscle in your upper torso work!
Maximum Weight Capacity
If you are considering buying a cross trainer, then it is worth looking at the maximum user weight. The higher this number, the better quality your machine will be and more stable when in use.
A good cross trainer should have a maximum user weight of at least 120 kgs; anything below this range means the machine might not be up to par in terms of its physical properties.
Some Last Words
Today, the recumbent cross trainer for seniors has become one of the most popular pieces of equipment in many gyms. This is because it can be used by all fitness levels and for a variety of workouts including core training, lower body strength building, or cardio exercise.
For those seniors with limited mobility, a cross trainer is the perfect piece of equipment for an indoor workout.
A cross-trainer provides low-impact exercise to help maintain muscle mass and prevent joint deterioration. Cross trainers provide many benefits that can't be found in other types of machines including weight-bearing exercises.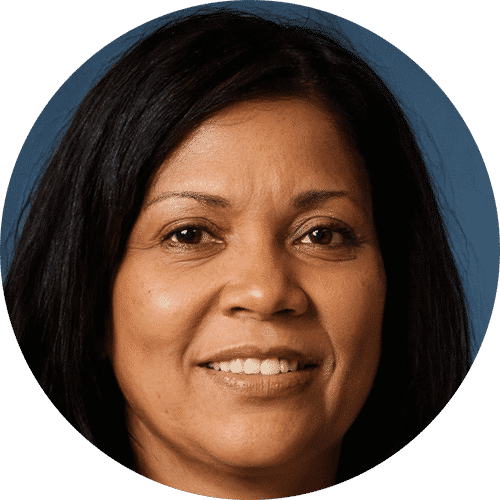 About Author
Research is the key to producing good content. Meghan Joye loves to write research-based articles. Her articles cover topics ranging from wellness, health, and self-improvement, to more lighthearted ones such as hobbies and pets. Meghan strength is that she can write on all topics.