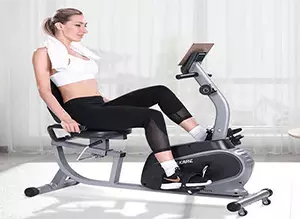 This is our review of MaxKare recumbent exercise bike.
I am a physical trainer and an expert in fitness equipment. I have researched the Maxkare Recumbent Exercise Bike in-depth, to help you determine if it would be the best exercise bike for you.
MaxKare recumbent exercise bike is one of the most positively reviewed exercise bikes available on the market. You'd find certain feedback from the users on different portals, regarding this exercise bike, and that puts a stamp on its performance!
Quite confidently, I can say, the overall built quality of this indoor exercise bike is quite durable. The long backseat and armrests make sure to give you full relaxation while moving your lower limbs. While the front handles are there to help you keep your arms in action too – by keeping them straightened.
If I talk about the maneuverability of this MaxKare production, I see that they have installed two ergonomic wheels on the front bottom of the machine. So no worries regarding the portability of this exercise bike! You can easily place and move it wherever you want.
Besides, the LCD monitor and IPAD holder at the top of the recumbent bike gives you immense comfort while exercising. Having said that, the seat adjustment lever and 8-level resistance provide you massive control over the machine; so that you can set everything as per your preferences.
Maxkare Recumbent Exercise Bike Review
Specifications
Assembled Dimensions (LxWxH): 45.7″ X 18.9″ X 41.7″
Resistance Levels: 8 Levels Magnetic
Product Weight: 65 Lbs.
Max. Weight capacity: 300 Lbs.
Applicable User Height: 4ft 8in – 6ft 5in
With that being said, let's find out the details of this product down below:
Buying Guide
It is better to have know-how about recumbent bikes so that you can make the right choice. After all, recumbent bicycles are not a small investment, and you have got to spend a lot of your hard-earned money on that. So it's better that you know the highlight of the machine and make the most out of it.
So here we begin!
Comfort Level: Recumbent cycle meant to give you the most comfortable experiences of exercising while leaning. The seat and paddles need to be in place so that you don't feel any performance gap.
Seat-type: Another important thing to keep in mind is the seat type of the recumbent bike which you are about to buy. You would see multiple types of seats on recumbent bikes, so you better make sure which one is best for you.
Durability: Lastly, recumbent machines are quite a heavy investment, so you better make sure that the product on which you are spending money is durable enough to last longer.
Key Benefits of Maxkare Exercise Bike
Now, let's talk about the features of this machine in detail and see what it has to offer you:
8-Level Magnetic Resistance
First and foremost, the multiple-level magnetic resistance of this bike allows you to have a noise-free experience of exercising. The machine is so good at working that it goes way too smooth – without any kind of friction.
Besides, the magnetic resistance helps you customize your bike's settings and allows you to ride it without the worries of frequent maintenance. You can adjust the settings of your bike according to your preferences, without any hassle.
Make sure to learn all the basics of using and operating the recumbent bike, by reading the instruction manual, and then adjust everything accordingly.
Padded-seat with Adjustable Lever
Now the second-most important thing about the MaxKare recumbent bike is that it has an extra padded seat that gives you a lot of comforts while leaning on it.
Besides, the adjustable lever at the bottom of the seat allows you to change the position or adjustment of the seat in order to meet your requirements.
Convenient Handle with Pulse
Apart from everything, the convenient handle on both sides of the recumbent bike is an additional perk. Now you can make the most out of this indoor exercise bike with the help of its handles; which are made up of vinyl foam.
This not only gives you a comfy place to rest your hands, but you can learn your heart rate as well, with the help of the pulse grip.
LCD Monitor
For those who seek entertainment while exercising, the MaxKare brings a tremendous opportunity to do so. Now you can watch your favorite show, or listen to your favorite audio tracks, with the aid of the LCD monitor present on it.
In addition to that, you would find an IPAD holder by the side of it; which is there to hold your gadgets while you paddle this stationary bike.
Key Considerations for Maxkare Bike
Position of the Paddles: One of the most important things to keep in consideration while you shop for the best recumbent bike, is the position of the paddles. The front positioning is considered to be a better option as compared to the downward positioning.
Backrest: Another important thing is that your recumbent bike needs to be equipped with a proper backrest. This is a necessary part because it gets difficult often time while you exercise continuously. So make sure that your bike has got a durable and sturdy backrest.
Tips for Using MaxKare Recumbent Bike
Here we are going to share with you some bits and pieces of the information regarding the usage of this indoor exercise bike. Make sure that you check out all of them, so that you can have an idea about the major tips and tricks if using this machine:
Firstly, make sure that your body is completely warmed up. No matter how necessary it is for every other kind of workout, the recumbent exercise requires extra effort from your joints. So that needs to be kept in mind.
Recumbent bikes can be used for multiple types of major and minor exercises. So you need to set your machine according to the type of result you want to achieve from it.
Last but not least, the MaxKare recumbent bike is a little strenuous to install. So you must follow the instructions mentioned in the manual, in order to avoid any mishap.
Expert Opinion
The experts of this field have traced out several benefits of using a recumbent bike in the contemporary scenario. And that is what you want to know right now, so here we go:
It put less strain on your joints. Thus it is the best machine for people with arthritis.
Recumbent bikes keep your glute muscles in movement.
You can work out on this bike without getting exhausted.
The Good
Sturdy bike
Solid back support
Adjustable seat
Front handlebars
The Bad
No cup/bottle holder
Little difficult to read the display in low light
Seat is hard


Alternatives
If MaxKare Exercise Bike is not right for you. There are several alternatives that you may want to think about.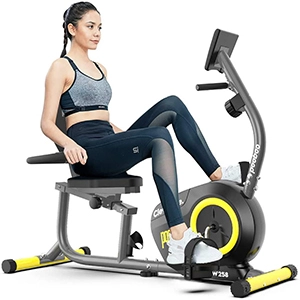 Pooboo Magnetic Recumbent Exercise Bike is an excellent alternative for fitness geeks at an economical price. Easy to use, comfortable, and has an excellent range of resistance settings.
It is designed to provide a performance that is comparable to some of the expensive bikes.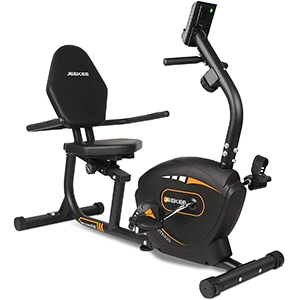 JEEKEE Magnetic Recumbent Exercise Bike
The JEEKEE Magnetic Recumbent Exercise Bike is another masterpiece in this price change. Everyone, especially the elderly, can benefit from this low-impact cardiovascular machine.
It relieves the pressure on your back and other joints when you exercise with it.

Some Last Words
So to wrap up our discussion, I would say that MaxKare recumbent bike is an amazing option to consider while you require an indoor exercise bike at an affordable price. It will give you an amazing experience of exercising without any extra hassle. So grab this masterpiece in the first place.
Recommended Reading
Best Recumbent Bike And Elliptical Combo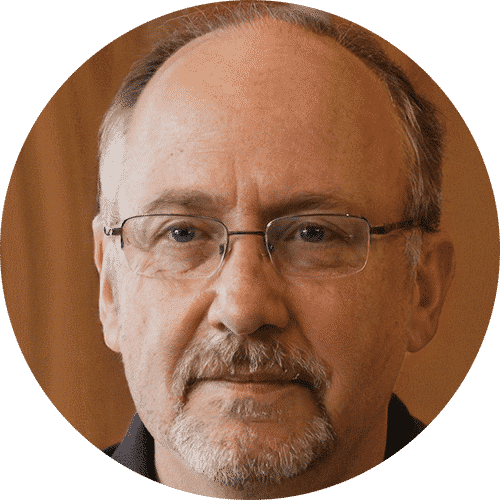 About Author
Steven Mark is a data analytic and content creator. He has worked extensively with large data sets to glean insights for both public and private sector clients. He has used this knowledge to create compelling content for brands across the internet.