With the already ongoing situation and chaos caused by Covid-19, almost every activity has stopped.
Having said that, the true sufferers of this chaotic situation are none other than fitness freaks who've got their specific gym routine.
So, how to overcome this situation?
One easy solution is to start investing in the best home gym equipment. Yeah, you heard it right. With the right home gym equipment, you can easily maintain your physique by following specific workout plans.
Now you might be thinking that how can I make the right decision in choosing the gym equipment for home?
You need not worry about this situation as we've got you covered in this count.
Have a look at some of the most important gym equipment that you must have at home for perfect body maintenance:
Best Equipment for Home Gym
One thing that you need to keep in mind regarding building a home gym is that you aren't going to convert your home into a full-fledged gym.
That being said, having a realistic approach is better in this regard. That is to go for machines that offer multiple exercise patterns in a single go.
That's right, I'm talking about multi-functional gym equipment here.
Let's have a look at what kind of multitasking machines are going to help you achieve your fitness goals:
Multifunctional Gym Equipment
Discover which best workout machine you can use for multi workouts.
1. Recumbent Bike – Best Fitness Machine for Home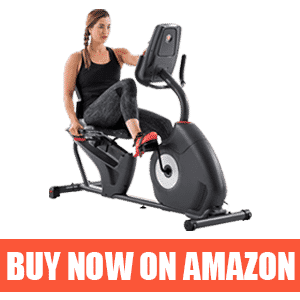 One of the most versatile multifunctional fitness machines available in the market is none other than a recumbent bike.
This special kind of bike is going to give you a tough time especially when you are involved in maintaining your fitness.
Apart from increasing stamina, it also helps in regaining the proper muscle shape.
A recumbent bike also allows you to focus on the lower abdomen part as well as the legs that are frequently ignored by people.
Last but not the least, getting this exercise bike will surely improve your routine of home workouts. You'd be challenging your body to new heights with the help of a recumbent bike.
2. Bowflex Blaze – Best Workout Equipment
Another multifunctional fitness machine that you can easily invest in is none other than a Bowflex Blaze.
This machine, in short, is a complete package of different workout routines. That said, you can do the bench press, different shoulder exercises, and pullups on this amazing machine without any worries.
Apart from that, Bowflex Blaze is also a perfect option especially when it comes to full-body workouts. To be honest, I've got this workout equipment for home and it literally gives the best competition for my body.
So, that would be the second multitasking gym machine that you should consider getting especially if your preference is maintaining your body at home.
Apart from these versatile machines, now is the time that we discuss some other essential home gym equipment that you might need for the best home gym setup and better workout routine.
Have a look as follows:
Best At-Home Workout Equipment
These are hot picks by our experts for Best Home Gym Equipment.
1. Dumbbells – Cheap Workout Equipment for Home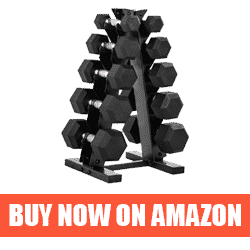 No matter which gym you've joined, the very first thing you'd notice there is the availability of dumbbells.
So, are dumbbells that necessary?
Of course, they are. Dumbbells could be utilized in several workouts especially the biceps and triceps.
For regaining the muscle shape, you'd be needing at least two to three pairs of dumbbells at your home.
So, after you are done with investing in the multifunctional machines, you should immediately go for dumbbells for a perfect workout routine.
2. Gym Balloons – Cheap Exercise Equipment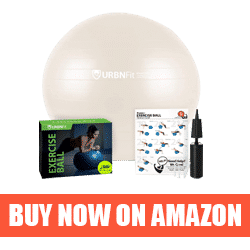 Gym balloons are extremely necessary especially when it comes to stretching exercises.
Not only that, but weighted balloons could also be used for lower abdominal workouts.
I've personally utilized them for making six-pack abs and to be honest, these balloons have helped me a lot in achieving my fitness goals.
Getting at least one weighted balloon can do wonders for you easily. So, never sleep out on this gym equipment especially when you are trying to maintain your fitness.
3. Weight Benches – Best Home Weight Machine
Although you can carry on with a Bowflex Blaze as an alternative weight bench especially if you are low on budget.
However, if you are into hardcore bench pressing, then you will need a separate weight bench for this purpose.
That said, a weight bench is as necessary as getting dumbbells as it helps you to maintain the shape of the chest perfectly.
While choosing a weight bench, make sure that its size is universal. Besides, cushioning is something that should be considered while going for a weight bench.
Go for this accessory gym equipment for home and you'd be able to reshape your chest muscles while working out at home easily.
4. Elastics and Weight Bands – Home Gyms Exercise Equipment
Stretching before a workout is as necessary as drinking water before running. Therefore, you need those elastics and weight bands at your home to perform almost all kinds of stretching exercises easily.
These accessories are easily available offline as well as online markets at affordable rates.
So, better consider getting elastics and weight bands to enhance your home workout routine on a whole new level.
5. Aerobic Steps – Best Workout Equipment for Home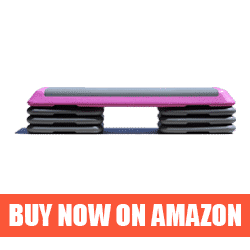 Lastly, what you'll need to complete your Best Equipment for Home Gym is none other than Aerobic steps.
Getting this accessory enables you to perform various cardiovascular workouts to maintain your girth and stamina at the same time.
Just like the elastics and weight bands, you can easily find aerobic steps on online stores at a reasonable rate.
So, get them as soon as possible and enjoy different workout routines daily from your small home gym.
BINGO! The Home Gym is Completed
Getting all aforementioned home gym equipment ideas or some of them especially the multifunctional gym machines is going to help you a lot in rebuilding your physique and muscle shape.
Having said that, you can set up your gym equipment in a separate room for better focus and attention.
However, if there isn't enough space at your home, then you should try to get a Bowflex Blaze and adjust it in a small space accordingly.
That would be all from me. I hope that you regain your muscle shape even in the lockdown period.
Good Luck!!
FAQ
What gym equipment is best for beginners?
As a beginner don't go for hard equipment at the starting days of your fitness program. No matter if your not a gym person or you are a beginner who is trying to buildup a home workout gym. The best gym equipment may include gym balloons, dumbbells, leg press machines, vibration plate exercise machines, core max smart Abs, and treadmill.
What is the best at-home exercise machine?
According to our fitness expert and other professionals, the one piece of exercise that you need at home is a recumbent exercise bike or a treadmill. Select one from both according to your need.
What is the most effective gym equipment?
The most effective gym equipment is efficient, affordable, and takes up little space, and serves the more. The options available are rowing machine, Pull-up Bar, bodyweight trainer, and recumbent bike.
How much does a good home gym cost?
The cost of a home gym entirely depends on your needs and range. The average cost is between $1000 to $10000.
What is the best home gym equipment to lose weight?
Whether you go to the gym or have a home gym, the right weight loss equipment is necessary. Treadmill, rowing machine, and stationary bike is the best choice. Each one offers its unique benefits for losing weight and improving your health.
About Author
Chris Herry has a Master's Degree in Sports Science and has worked for fitness brands. He is a regular writer for websites and magazines. Discover his opinions and experiences in all objectivity with regard to fitness equipment, especially about a recumbent bike.